Myths About Technology Part 2
Myth 1: Keeping my laptop plugged in all the time will overcharge the battery.
Fact 1: This is one of the most commonly believed technology myths. Some people will not leave their laptops plugged in due to the fear they will over charge the battery. Modern laptops have an integrated circuit that prevents charging after the battery reaches 100 percent. In reality, the battery cannot be overcharged, however you can damage the battery from overheating, so keep your laptop cool with proper ventilation and we recommend a laptop cooler.
---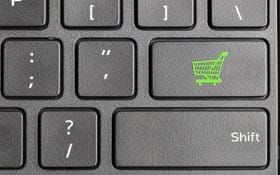 Myth 2: If I build an e-commerce site I will become rich!
Fact 2: Anyone that read "Shoeless Joe Jackson" or watched the movie "Field of Dreams" will remember the famous line, "Build it and they will come." How we all wish it was that easy for online business. Building an E-commerce site or any website is the beginning of a long road to success. Having a great website is worthless if no one visits. Websites require Search Engine Optimization (SEO), Digital Marketing and many other factors to rank high on Google, Bing, Yahoo and other search engines. This requires a lot of time and patience. You can certainly do this yourself, but we suggest hiring a professional. Hint hint, we're available!
---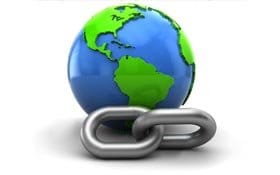 Myth 3: If I get a lot of links to my website I will be on page one of Google.
Fact 3: Having a bunch of low (or no) quality links can actually hurt your website. There was a time when Google rewarded sites for the number of links to and from a website, however, because of the abuse by hackers and others, Google was forced to change their algorithm to prevent link farming. This does not mean that high quality links from authoritative and relevant sites will hurt your ranking, in fact, these are the links that will boost your ranking. Having a few links to and from quality websites are far better than a thousand links from random low-level websites.
---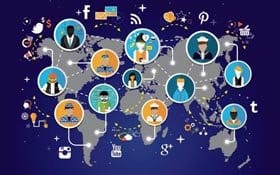 Myth 4: I have been in business for over 50 years and I don't need to be online and I don't need a website.
Fact 4: This may be a good example of why dinosaurs became extinct. Believe it or not, there are companies around the world that still have no online presence. According to a recent study conducted by GE Capital Retail Bank, 81% of shoppers will look at products and services online before making a store purchase. This is just one statistic, we could write a book about all the data available. Every business needs to be online in some way or another, even if it's a Social Media page or a one-page website. If someone has heard about your store or service, they want to know what you offer before they make an effort to visit your location and they want to see what others say about your company. If you want to remain in business get online now!
---
Myth 5: I just added more RAM to my computer and now it will be super-fast.
Fact 5: Many people think that all they need to do is add more and more RAM to their computers and laptops to eventually turn them into a supercomputer. But unfortunately, it doesn't work that way. It's true that RAM is faster than a magnetic hard drive or even SSDs, however if your application depends on a lot of memory, your data will be exchanged between your hard drive and the RAM. We will say that adding some extra memory will improve your device's speed and performance, but there are other components that affect a computer's speed, like the processor, the type of the RAM being used, the motherboard, video card, etc.
---
Be sure to check back for Part Three about Technology Myths and Facts.